For those of you who wish to do a Bingo card, here is The Bingo Card for
givealong -- due to time being better spent making things instead of generating unique Bingo Cards for everyone. Trust me, we'll all be impressed with your work once it's done.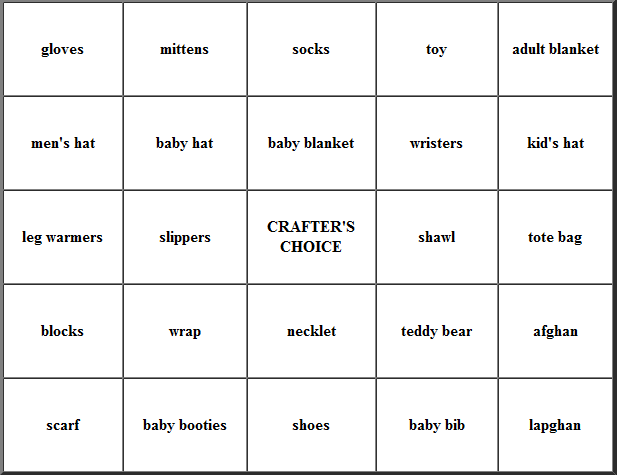 All 'bingos' (across a row/diagonally) get 100 IMAGINARY POINTS that will eventually be good for a small prize once tallied up.

So work it up!