Finished some more stuff to send to Pine Ridge.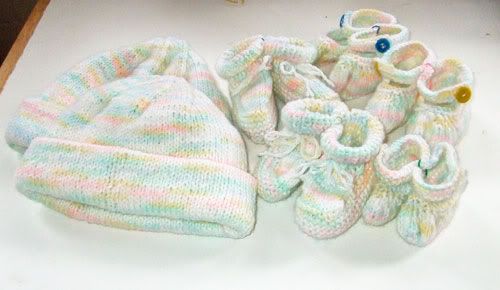 (I already posted a picture of one of the hats, but wanted to get everything in the picture together.)




Still haven't gotten around to mailing any of them, but will try to do that soon.

What I want to get some advice about, though, is what to do with the yarn I have left. I have one ball of the Softee Baby yarn and three balls of the gray/white Ragg yarn left. (I also have a few bits of the red and white yarn left, enough for an accent but not enough to really make anything with, except maybe amigurumi.) Anybody have any suggestions?